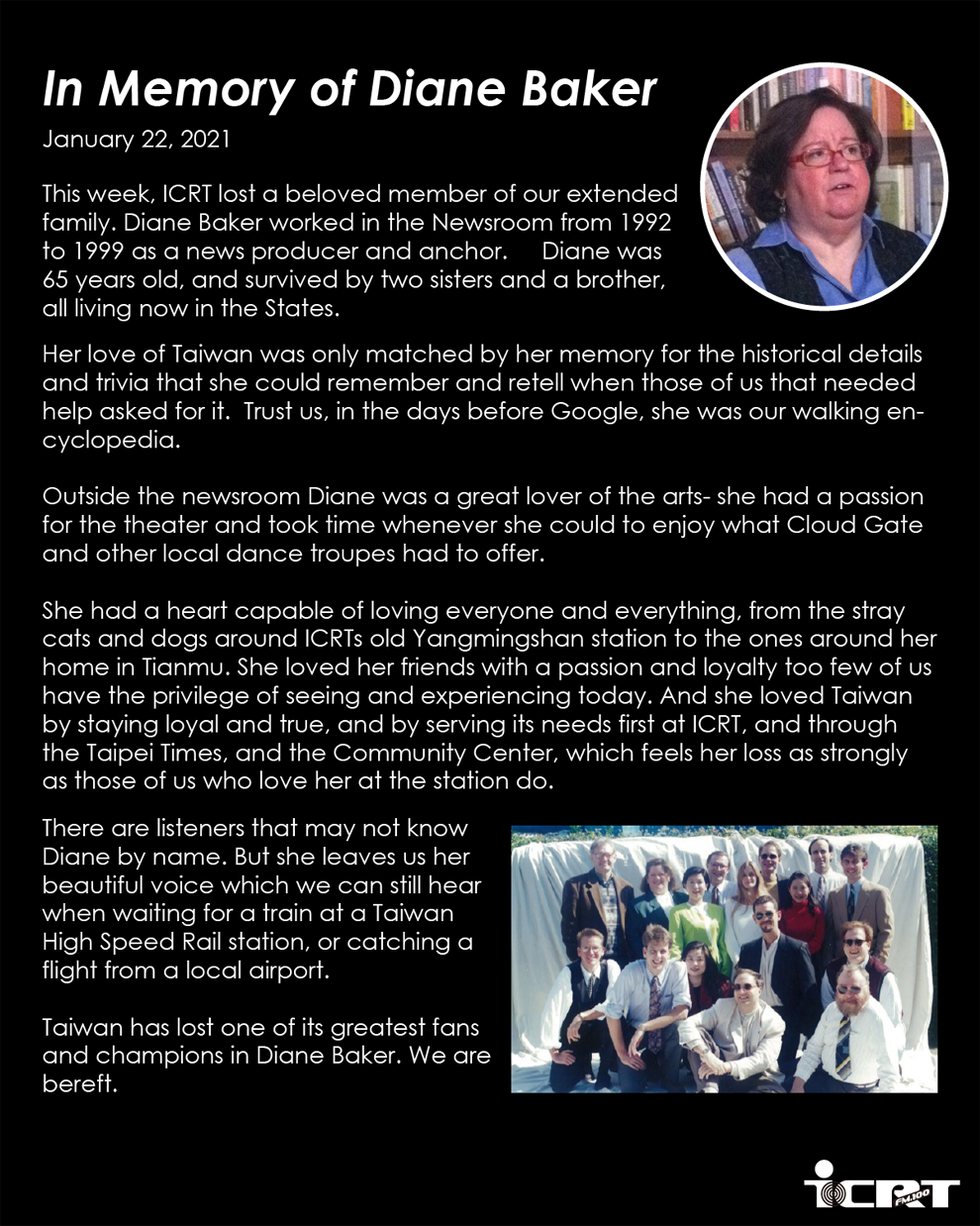 PS:
We are in the process of gathering photos and memories that we'd like to be able to share at Diane's memorial service which is tentatively set for Sunday February 21. We will post more information as available.
Please send us whatever you have in mind, be it an experience that you both share, a song, a photo, or a personal reflection to WeRememberDianeBaker@gmail.com.
We hope to pass on ownership to Diane's family once the event has passed, so they have a record what their sister meant to those that knew her and loved her. We look forward to hearing from you.
Thank you