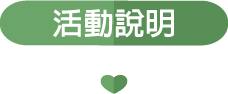 Event Organizers: ICRT
Sponsors: South China Insurance
Date: 2019/11/2 (Sat)
Time: 8:00am - 12:00am
Free to Join (includes accident insurance)
How to Register:

Registration Period: Open until October 30th
Online Registration: Please go to the ICRT Event sign up page and fill in the registration form
Once you have correctly filled in all the details, press submit. You will then receive a Registration Number. Please use this Registration Number to confirm your attendance on the day of the event. If you forget your Registration Number you can retrieve it by entering your email address on the My Registration Number page.

Maximum Participants: Approx. 1000
Meeting Point: Xinwu Green Tunnel
Meeting Time: 8:00am - 9:00am
Start Time: 9:50am
Route: Xinwu Green Tunnel to Fuxing Temple Total Distance: 10 km
Recommended Equipment: Your own bicycle, helmet, sunglasses, cycling wear, gloves, sunscreen, rain coat, mosquito repellent.
Reminders:

Please dress in comfortable clothing
The ride is long, try to stay as lightweight as possible

Lucky Prize Draw: Every participant will receive one raffle ticket, and the chance to draw a prize from the prize draw.
Prize Draw Info:

Raffle tickets must not be damaged, tampered with, or duplicated. Violators will be ineligible for the prize draw.
On the day of the event, please place your raffle ticket into the raffle box before 9:10am. We reserve the right to disqualify late arrivals from the draw.
Prizes can be claimed on your return at the ICRT Registration Stand at Xinwu Green Tunnel between 10:30am and 12:00am. Winners must present their raffle ticket to claim their prize.
If for any reason you are unable to pick up your prize during the above times, please keep your ticket. ICRT will post the winning lucky draw ticket numbers on the ICRT website on November 4th. Participants can check their numbers online. If you would like to pick up your prizes from our office, please come by between Mondays and Fridays (excluding national holidays), 10AM to 6PM, or call (02)8522-7766. Please pick up your prize no later than November 15th.
If you win a prize worth more than NT$20,000, you will need your ID card and cash to pay the 10% prize tax (20% if you're a foreign passport holder).

Additional Info:

ICRT will provide insurance coverage for this event. In order to receive coverage, your registration form information must be filled in correctly.
Please dress in comfortable clothing.
This event is suitable for both adults and children; however, children under the age of 12 must be accompanied by an adult.
Participants should evaluate their physical condition before joining the event. If you have cardiovascular conditions or other illnesses, please do not participate in the event. If you feel uncomfortable during the event, please stop and seek medical attention immediately.
The organizer will do their best to maintain participants' safety and the smooth running of the event. Any consequences of any accidents during the event shall be the responsibility of the participant, not the organizers or sponsors.
Any recordings or photos taken during this event by ICRT staff belong to ICRT and the event's sponsors, and may be posted on ICRT's website/social media accounts or online by the sponsor for promotional purposes. By joining this event you are indicating your acceptance of this condition.